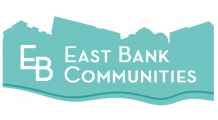 Resident Reviews
|Recommended: Yes
From Jenna — The Facilities are nice, decent place for the rent and proximity to campus
Hi Jenna, Thank you for your review, we're glad that you have enjoyed making 412 Lofts your home! If you have any questions please let us know! Best, Brianna
|Recommended: YesGreat Location and Nice starter appartement — Our place a nice and spacious and we are paying for the space which is nice. I would say that setting up the gas and electric up to this point has been somewhat of a hassle.
|Recommended: Yes
N a — n a
Hi Jacob, Thank you for your review! If we can help with anything please let us know! Best, Brianna
|Recommended: Yes
Great Place to Live — Overall I had a very pleasant experience living here at 412, probably my favorite thing was the fact that I couldn't hear my neighbors at all. Very valuable to someone as private as me. If you don't have a parking pass though, it is nearly impossible to find parking around the neighborhood, which would be the only drawback to my experience.
Hi Myles, Thank you for your review! We are so pleased that you've enjoyed making 412 Lofts your home!
|Recommended: Yes
Great place for students Loved it — 412 is such and amazing place Close to classes but also in the middle of Dinkytown Great restaurants and grocery stores nearby Parking is amazing and overall a great experience for me at least
Hi Abdimalik, Thank you for the review! We are so pleased that you've enjoyed making 412 Lofts your home!
|Recommended: Yes
Solid — Very chill.
Hey Evan, We're glad you're enjoying making your home at East Bank Communities!
|Recommended: No
No transparency in billing — I am very dissatisfied with your transparency in billing. The billing amount suddenly increased from 899 to 975 with no specification. In the last months with nobody in the building you are still billing significantly more than the base amount presumably because of utilities, but with nobody in the appartment I do not see how utilities could be this high, unless there is very poor utility management.
Luc, I am so sorry that you are having a difficulty with your billing. Please contact the Leasing Office so that we can get this resolved for you. We always want to ensure that we take care of all tenant issues and questions. We appreciate having you with us. My Best, Dena Costello, Regional Property Manager
|Recommended: Yes
Good home — I got one of the corner rooms. As a plant mom, this space is incomparable because it feeds all the light my plants need to make a cozy home
We are so glad you and your plants are enjoying making your home at 412 Lofts!
|Recommended: Yes
Noise from upstairs party — My roommates are super great but upstair neighbor Room 203 is hosting mid-big parties on weekends sometimes starting from Wednesday-Friday and I can clearly hear their blasting music, voices, footsteps, and etc and I have been having such a hard time sleeping well. I recently moved in to this room but I was told that it has been like this since last fall so I think we need to do something about it. I have reported about this to management office on Thursday Also I have been to a few rooms in 412 Lofts as well as in Sydney hall which I assume they have same building structure but I have never heard of that much noise from upstairs before. But overall I love facilities, environment and convenience though
Hi Kanna, Thank you for your review and for reporting the noise issue you are having. Management will reach out to the unit you mentioned and remind them of our lease policies regarding noise. Should you have any further issues please reach out to us ASAP at 612-455-7777.
|Recommended: Yes
Great place to live would highly Reccomend — Very Friendly staff and great location.
Thank you for your review!
|Recommended: Yes
Overall I think that it's a really great place to live. — The apartments are super nice. The location is great because it's a short walk to class and on the very edge of Dinkytown so you can be close to restaurants and Varsity Theater. However, if you do live here make sure you don't order anything to here. Your packages will either be lost or not even delivered. Also the cable doesn't really work so if that's a big thing for you, this isn't the place for you.
Hi McKenzie, Thank you for your review. We make it a point to let our residents know when a package has been delivered for them, and thus far we have not lost anything that has been delivered during business hours. Some delivery companies (particularly Amazon) will deliver after the office is closed and have been known to leave packages outside. We are always happy to help with packages in any way we can. If you have any questions please reach out to us at 612-455-7777 or stop by the office.
|Recommended: Yes
. — .
Hei Tung, Thank you for the review! We are so glad you enjoy living in our community!
|Recommended: Yes
Love It Here — The price is really great for Dinkytown and the apartments are beautiful. They keep the building really clean and the units are pretty sound proof. It's a perfect location near the bus-stops and frats and a quick walk to campus. Would highly recommend.
Good Morning, Isabelle. Thank you for taking the time to leave a positive review. We are glad to hear that your apartment fits your needs. Feel free to stop by the leasing office anytime during open hours to enjoy some coffee or speak with the leasing staff. Have a wonderful day, Dinkytown Management
|Recommended: Yes
I think of a hotel and the way the layout is a good environment and a good way to interact with people — That's it's great and I wouldn't want to be anywhere else
Rachael, Thank you so much for your feedback! We appreciate great tenants like you. Please let us know if you need anything. My Best, Dena Costello, Regional Property Manager